Before talking about our five, we'll show you probably the most epic knife kill in history. Juggling with pistols, bluffing with a bomb and a run that ended it all unexpectedly. It's worth seeing.
5.
seized — 49 knife kills
2017 was tough for Denis Kostin. He's shown lots of excellent highlights during his CS:GO career, and now has all doors open to him. As a true professional, he doesn't mind having fun, too. Ambushing an enemy and showing the advantage of killing with a knife? That's easy for
seized!
seized's highlights:
4.
pashaBiceps — 50 knife kills
Jarosław Jarząbkowski knows how to please his fans. A legendary player often takes down his opponents with a knife. Yes, sometimes such attempts ends in a failure, but the Polish legend doesn't get upset and continues his esports path with a real army of fans from all over the world!
pashaBiceps's highlights:
3.
s1mple — 67 knife kills
Oleksandr Kostyliev is young and emotional.
s1mple knows how to be a step ahead and often leaves the enemies no chances.
s1mple likes aesthetic and doesn't miss a chance to use a knife and get a beatiful kill. We approve that and look forward to new highlights!
s1mple's highlights:
2.
JW — 83 knife kills
Jesper Wecksell can surprise both the enemies and fans. His actions are sometimes impossible to predict. Of course, such a play annoys the rival and doesn't allow taking a break even for a second. Have you dropped guard?
JW will strike!
JW's highlights:
1.
Snax — 91 knife kills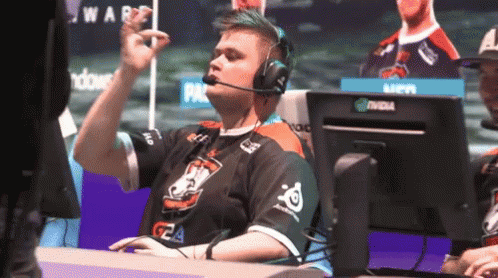 Janusz "Snax" Pogorzelski joined
Virtus.pro back ​in 2014. His youth (Janusz is only 24 years old), incredible talent, charisma and bold playstyle made
Snax a real star. Janusz keeps the status with constant highlights.
Snax knows what viewers want and pulls out a knife more often than any other opponent!
Snax's highlights:
Read other episodes of "Fantastic Five" (the pictures are clickable):
---